Talk: The Literary Importance of August – Daniel Ogden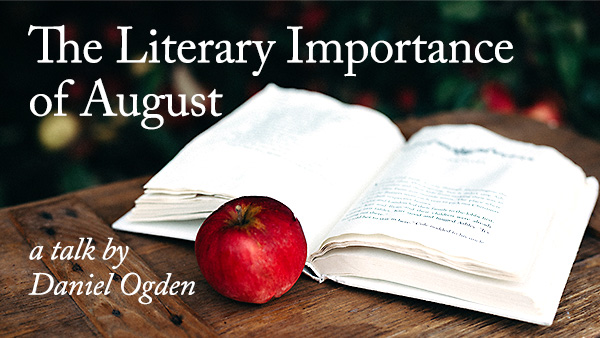 UPPSALA | Thursday 23rd August 2018 at 19.00
August: long, hot summer days. Nothing ever happens, no books were ever set in August – or were they?
Learn more about the literary importance of this month together with Daniel Ogden, and come away happier and full of new knowledge about the last days of summer.
Tickets 60:- (incl tea & cake).
Get your ticket at the bookshop today. Limited number of seats.
"Every year, the bright Scandinavian summer nights fade without anyone's noticing. One evening in August you have an errand outdoors, and all of a sudden it's pitch-black. It is still summer, but the summer is no longer alive."
– Tove Jansson, The Summer Book