Release of the new John Green book!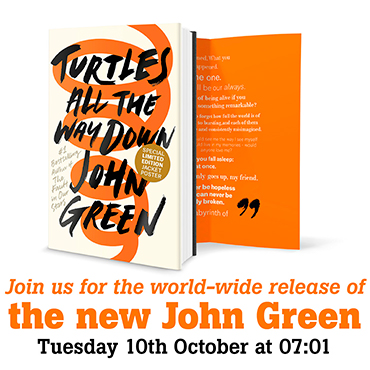 UPPSALA & STOCKHOLM | Tuesday 10th Oct at 07:01
To celebrate the new John Green book, the first book from the brilliant author since The Fault in our Stars, we're hosting a EARLY MORNING RELEASE of his new novel Turtles All the Way Down! (We have to stick to American midnight...)
You can pre-book your copy at the shop to make you are one of the first to get your hands on a book.
The doors open at 7 am, and if you are the very first (or one of the first) to buy your book, we promise to add a little extra something! The early bird catches the worm, you know. ;-)