Poetry Game Night in Stockholm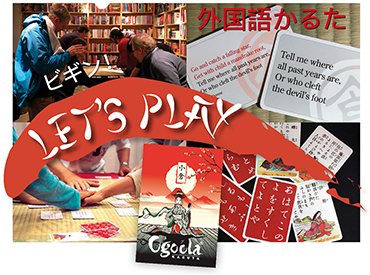 STOCKHOLM | Thursday 30th Nov at 18:30
ビギン!Let's play! Join us on Thursday for a Poetry Game Night – we'll play an English version of the ancient (and action-packed) Japanese poetry game Karuta.
Karuta is known as an intellectual martial arts game in Japan – but no prior knowledge is needed for our game night! No need to know Japanese, or even English poetry – just grab the correct cards before the others do in order to win!
Fun for all – and you could win a gift certificate to the Japanese restaurant Blue Light Yokohama in Sofo!