"More Haunted Places" – Halloween 2021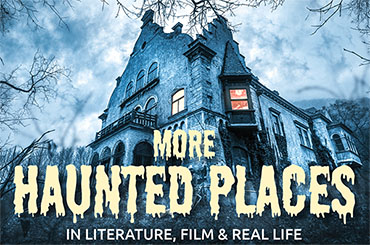 UPPSALA & online | Thursday 28th October 19:00
Spooky Halloween at the bookshop!
Join the gathering in the bookshop (or online) as masters of ceremonies Daniel Ogden and Stina Björkelid talk about haunted houses in literature, film and real life.
IN-STORE spookiness: Just 13 highly coveted seats at the bookshop event, or should we say coven. Spooky refreshments served, if you dare to partake… Book your seat at the bookshop today (or email uppsala@bookshop.se)! Tickets 60:-.
ON-LINE hauntings: Join in online from your own haunted house. And remember – the call always comes from inside the house...
Links to the online hauntings:
» view the livestream on facebook
» view the livestream on youtube
Thursday 28th October at 19:00
in the Uppsala shop (and online)
» Titles (possibly) talked about in the livestream