Celebrate St Patrick's Eve at the bookshop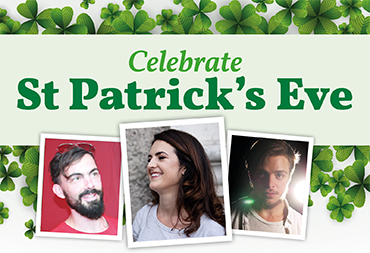 UPPSALA | Saturday 16th March at 17.30
Celebrate St Patrick's Eve at the bookshop
A poetry evening with Irish poet Ciara Ní É, Seaghan Mac an tSionnaigh (also on double bass), Sam Kessel and many other voices. Reading in both English and Irish!
Tradition and modern in a beautiful mix,
come and celebrate Ireland with us!
Saturday 16th March at 17:30 in the Uppsala shop
FREE! Bring a friend and celebrate.