Author visit: Chris Jagger - "Escorting the Monarch"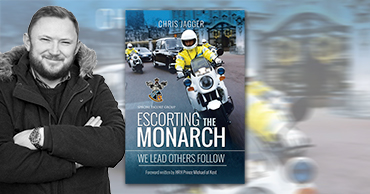 STOCKHOLM | Monday 4th Dec at 17:00–18:00
Chris Jagger presenting and signing "Escorting the Monarch – We Lead Others Follow"

Escorting the Monarch tells as close to an official history of the Special Escort Group (SEG) as one could hope for. Formed in 1952 and charged to protect HRH Queen Elizabeth, as well as visiting heads of state, terrorist prisoners, and priceless property – the group has an incredible history.
Son of a retired SEG officer, Chris builds on thorough archival research and privileged anecdotes gleaned from private interviews with former members of this world-class team.