In Search of the Best Swedish Chokladbollar – Alaine Handa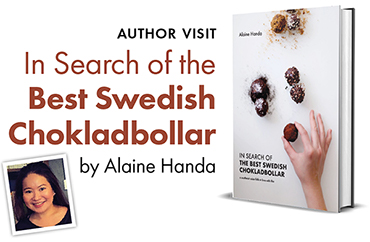 STOCKHOLM Sat 6 April at 14.00 | UPPSALA Sun 7 April at 14.00
Welcome to an author visit from Alaine Handa, whose fascination with Swedish "fika" made her try loads of recipes for chokladbollar.

Come and sample some of her favourites and see her ­collection of the very best varieties in her cook book In Search of the Best Swedish Chokladbollar.

Get your own copy (or for a friend – great gift!), get it signed and get baking!
FREE – bring a friend!
Stockholm Saturday 6th April at 14.00
Uppsala Sunday 7th April at 14.00