Meet illustrator Brian Rea – "Death Wins a Goldfish"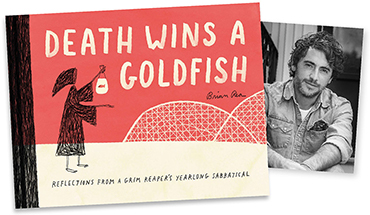 STOCKHOLM | Thursday 18th July at 18.30
Death never takes a day off. Until he gets a letter from the HR department insisting he uses up his accrued vacation time, that is.
In his humorous and heartfelt book Death Wins a Goldfish, illustrator Brian Rea (illustrator of New York Times "Modern Love" column) let us take a peek at Death's journal entries as he documents his mandatory sabbatical in the world of the living.
»This book is not about dying, this book is about living.«
Meet Brian in the Stockholm shop at this author visit event. Free.