The Camino Way – author visit & reading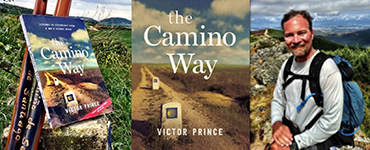 STOCKHOLM | Thursday 18th April at 18.30. Free.
Join us for an author visit and reading from The Camino Way book at Stockholm shop.
Victor Prince, the author of the bestselling book The Camino Way – Lessons in Leadership from a Walk Across Spain (HarperCollins, 2017), will be sharing stories from his book and answering questions about hiking the ancient Camino de Santiago pilgrimage trail across Spain.
Come and meet other past and prospective Camino pilgrims in the Stockholm area.
» Learn more about the book
» Feel free to Like&Share this facebook event