Breakfast Talk with Binyavanga Wainaina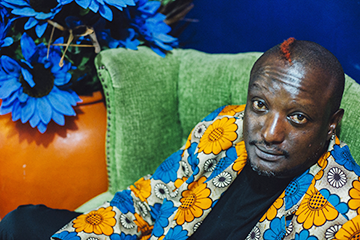 STOCKHOLM Breakfast Talk, Saturday 24th October at 10:00
Binyavanga Wainaina is a Kenyan author, journalist and winner of the Caine Prize for African Writing. In April 2014, Time magazine included Wainaina in its annual TIME 100 as one of the "Most Influential People in the World". Earlier that year, as a response to a series of anti-gay laws being passed in Africa, Wainaina had publicly announced that he was gay, publishing a short story titled "I am a homosexual, Mum".
We are thrilled to invite Binyvanga Wainaina for our next Breakfast Talk in the Stockholm shop, where he will discuss his vivid and compelling memoir One Day I Will Write About This Place. Tumbling through his middle-class Kenyan childhood out of kilter with the world around him, Wainaina brilliantly evokes family, tribe, and nationhood in joyous, ecstatic language. Publishers Weekly named the book one of the Top Ten Books of 2011, calling it 'A Kenyan Portrait of the Artist as a Young Man . . . suffused by a love affair with language'.
Breakfast Talk
Binyavanga Wainaina on
One Day I Will Write About This Place
Saturday 24th October at 10:00
in the Stockholm shop, Södermannagatan 22
Tickets 30 kr (including coffee/tea and a breakfast roll),
available to purchase in the Stockholm shop. Get your ticket today.