Book Sale – Green Dot Treasure Hunt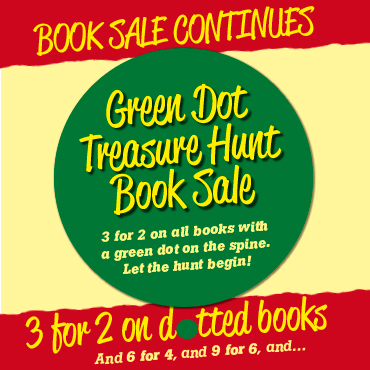 UPPSALA & STOCKHOLM
Book Sale continues… Wow, what a sale weekend we had – so many books (and bags and mugs and pencil cases and...) found new happy homes.
The books left behind were a bit grumpy though. To give them a chance of finding new homes we continue with a GREEN DOT TREASURE HUNT!
3 for 2 on selected books in the shops (all with a green dot on their spines). Find 3 books with green dots, pay for 2.
Let the dot hunt begin!