Book Sale 2020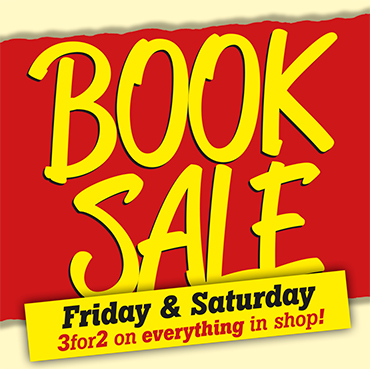 UPPSALA & STOCKHOLM | Friday 28th + Saturday 29th Feb 2020
Sooo… what are we doing for the book sale this year?
Well – you don't want to miss this – it's Friday and Saturday this week in the shops ONLY. 3 for 2 on everything! (And 6 for 4, 9 for 6, and so on...)
Why not take some time off and bring a friend (or two) for a super cool actual book sale?
Happy Book Sale Hauls!
BOOK SALE Friday 28th–Saturday 29th Feb 2020.