Book launch - The Year in Stockholm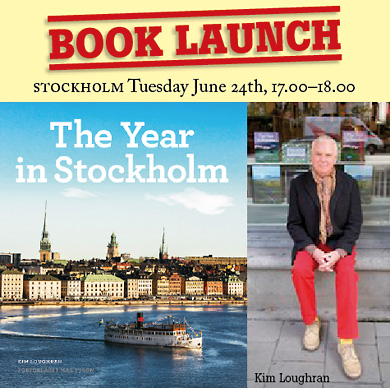 In his new book, The Year in Stockholm, the author Kim Loughran shows us Stockholm in a new and different way. Through the four seasons we get to know the city and the people who live here. He tells us about the beauty of the islands that it is built upon and the surrounding water. But he also tells us about the inhabitants and their daily life and curious habits.

With an abundance of beautiful photos this is the perfect book for anyone interested in Stockholm.
Kim Loughran was born in Australia. Since then he has lived in many countries and he is now a Swedish citizen. His previous book The Year in Sweden has been, and still is, a great success.

Meet Kim Loughran Tuesday 24 June from 17.00 at The English Bookshop, Lilla Nygatan 11, Gamla Stan

Welcome!