A Year with Jane Austen – Lady Susan & Sanditon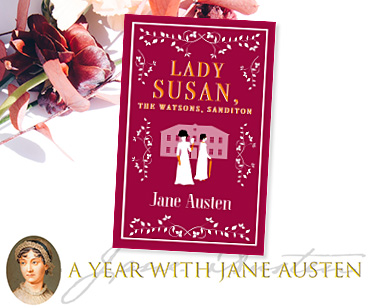 UPPSALA | Thursday 17 March at 19:00
Welcome to a Year with Jane Austen! We have been longing to give some focus to one of our favourite authors for a while, and now it's time. Welcome to a Jane Austen year at The English Bookshop!
We start off with a reading group and discussion about two of her lesser known works: Sanditon and Lady Susan. This reading group meets up already in a week on Thursday 17th March at 19.00 in the bookshop to discuss these two short novels (so there's still time to be able to read them before the meeting). They are both collected in the same book, which also brings you a third novel as a bonus – The Watsons.
Book your seat today! This will take place in the Uppsala shop, so please remember to book a seat in advance and prepare for tea and cakes and conversation!
Welcome on Thursday 17th March at 19.00, and hopefully we'll get to know a favourite author a little bit better!
Stay tuned for more Austen events during this year with Jane Austen.