World Poetry Day 2022 in Uppsala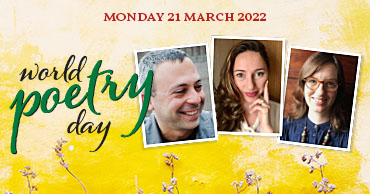 UPPSALA | Monday 21 March 2022 at 19.00
Celebrate World Poetry Day in the Uppsala bookshop together with poets Daniel Kane, Sally Anderson Boström, Elizabeth Clark Wessel and fellow poetry lovers.
Poetry readings! Refreshments!
Monday 21 March at 19:00.
Tickets 60:- at the door.
UNESCO World Poetry Day celebrates one of humanity's most treasured forms of cultural & linguistic expression and identity. Practised throughout history – in every culture and on every continent – poetry speaks to our common humanity and our shared values, transforming the simplest of poems into a powerful catalyst for dialogue and peace.