Who was Will? A talk on Shakespeare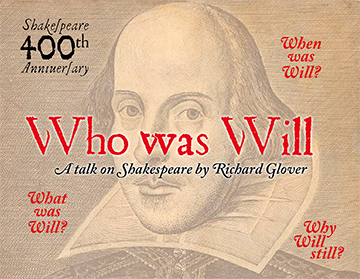 UPPSALA | Sunday 24th April 16:00
To celebrate Shakespeare's 400 year anniversary, we proudly present:
Who was Will? – a talk on Shakespeare
Come and listen to the knowledgeable Richard Glover as he gives a talk on Shakespeare, his life and times, and throw some light on some of the myths and mysteries surrounding the Bard. Afterwards we'll indulge in tea and renaissance style cake!
Sunday 24th April at 16:00 in the Uppsala bookshop
Tickets 80:- (incl. tea and cake) available to purchase from the bookshop