We're opening a new bookshop in Göteborg!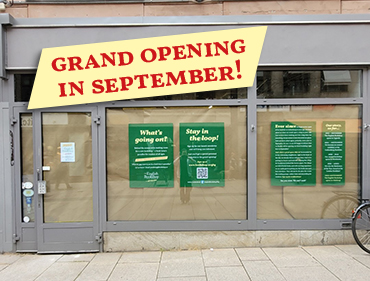 THIS JUST IN! We're ecstatically excited to finally reveal – we're opening a bookshop in Göteborg! Come September, our third bookshop will open its doors on Kungsgatan 19 in central Göteborg.
Read more here: www.bookshop.se/goteborg
Sign up for the newsletter on the page, follow the facebook page for the Göteborg shop – and do tell all your friends on the west coast!