Valentine's Concert with The Bookshop Band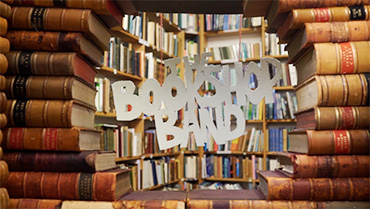 ONLINE | Tuesday 14 Feb at 21:30. Free.
The Bookshop Band does... LOVE
Our friends Beth and Ben in The Bookshop Band kept us company during the pandemic with their online concerts from their lock-down living room. This Valentine's Day they are back with another lovely show online.
Snuggle up with The Bookshop Band on Valentine's Day, tune in to their facebook page or youtube channel and feel the love.
Tuesday 14th February 21:30 (Swedish time)
» watch on facebook
» watch on youtube
Psst! Rumour has it they also will be premiering a brand new song & music video inspired by Booker Prize winning author Eleanor Catton's forthcoming book, Birnam Wood. We don't want to miss that!