Support Ukrainian publisher Vivat and their employees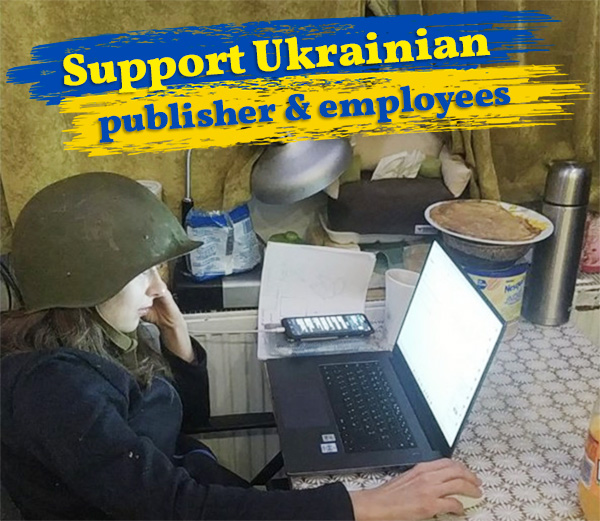 The Ukrainian publisher Vivat is based in Kharkiv in eastern Ukraine – a city heavily affected by the current war. They need our help.
All the money from their current activities is used to support their employees who have been forced to leave their homes, as well as to print books that are so necessary and important for culture and society, even in times of war.
Help us help our Ukrainian friends. We are donating the proceeds of our sidewalk sales to Vivat, and you can help by swishing funds to us marked "Ukraina Vivat" and we will pass them on. Send your contribution to our Swish number 123 038 70 01. Thanks for your support!
You can scan this QR code with your Swish app: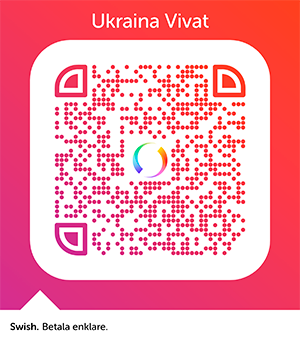 Read more about the publishing house and the situation in Ukraine in these articles:
» Literary Hub: "Life As a Book Publisher in Wartime Ukraine"
» Publishers Weekly, March 2022: "Ukraine's Vivat Publishing House Fights to Survive"
» Publishers Weekly, April 2022: "Update on Ukraine: Vivat CEO on Wartime Printing, Russian Library Purges, and More"
» Publishing Perspectives, March 2022: "Ukraine's Julia Orlova: 'A Reading Nation' Under Attack"
» Publishing Perspectives, April 2022: "Ukraine: Vivat Launches a Book in a Bomb Shelter"
– –
» Visit Vivat Publishing's website (in Ukrainian)
» Visit Vivat Publishing on instagram @vivat_book
» Visit Vivat Publishing on facebook
Photo: A Vivat employee wears a helmet while working remotely in a shelter. (Photo: Vivat via Kateryna Volkova)