Talk: The Making and Re-making of Frankenstein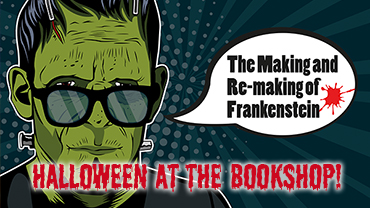 UPPSALA | Wednesday 31st October at 19.00
Welcome to Halloween at The English Bookshop in Uppsala! Daniel Ogden will give a talk about The Making and Re-making of Frankenstein – Celebrating 200 years of Mary Shelley's gothic classic.
Join us for an evening where shadows lurk in the corners and literary genius lights our way.
Wednesday 31st October at 19.00
Tickets 70:- incl tea and cake.
Get your ticket at the bookshop today – limited number of seats.