Talk: Ghost and the World They Inhabit – Daniel Ogden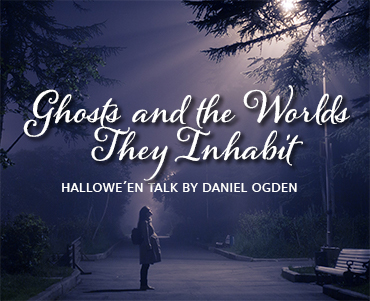 UPPSALA | Thursday 31st October at 19.00. Tickets 70:-
Celebrate Hallowe'en at The English Bookshop!
Listen to Daniel Ogden talk about Ghosts and the Worlds They Inhabit: A look at ghost stories in English literature through the ages, and afterwards enjoy tea and ghostly cake, and maybe look at our collections of ghost stories and other suitable spooky reads.
Thursday 31st October at 19.00
Advance tickets 70:-available at the bookshop. Tea and cake included. Get your ticket today!