Swish-a-Book from Santa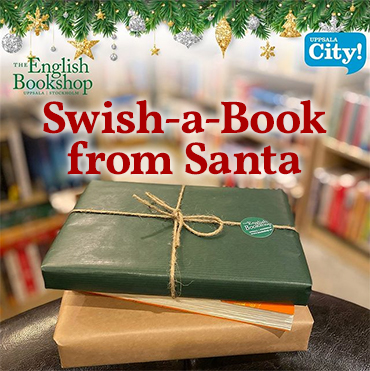 SWISH-A-BOOK from Santa to a friend (or yourself). Santa's helpers standing by to wrap up your gift, add your greeting and send it off.
All books in Santa's offer are 100:-/each if you pick up your order at one of our shops, and 120:-/each if you want them sent to yourself or a gift recipient. (Within Sweden only though.) Valid until midnight Sunday 13th Dec and while stock lasts.
Payment by Swish (or online card payment if you don't have Swish). If you pick up your order at one of our bookshops, you can also pay at the shop.
Simply your books on the form below, let us know where to send them and any greeting to send along with them.
» Order Swish-a-Book from Santa on www.bit.ly/santa-swish
In co-operation with HejaUppsala and Uppsala Citysamverkan: Julkalender 2020