Special Storytelling with Jen Campbell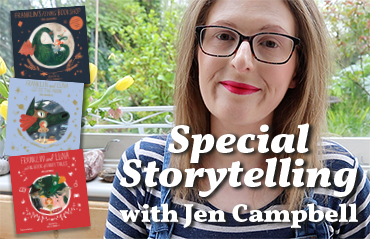 UPPSALA | Saturday 7th Sept at 11.00
Author Jen Campbell visits us from London and reads from her books about Franklin the dragon and his flying bookshop – including the brand new Franklin and Luna and the book of Fairy Tales.
Free – bring your kids and their friends!
No need to sign up, just show up and join the fun!
"So touching and original and delightful. I love it." – Jacqueline Wilson
"Franklin's Flying Bookshop brings the magic of classic fairy tales into the twenty-first century through exquisite illustrations, and will enchant children as well as anyone who loves books"