Poetry Friday in Göteborg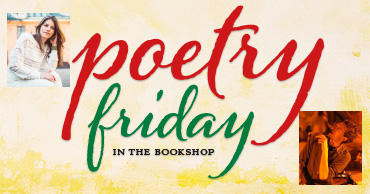 GÖTEBORG | Friday 9th Dec at 19:15. Free!
Poetry Friday in the Göteborg bookshop together with poets Linda Ghaderi and Tom Madeley who will read from and present their poetry.
Open Mic: Bring your own – if you got works of your own you would like to share with others, bring them to the event for an open mic possibility.
Welcome to a relaxing evening with poetry, a resting place in the midst of the hustle & bustle of the holiday season.
Göteborg: Friday 9th December at 19:15
Free event! Refreshments!