Hello World – Online Philosophy reading group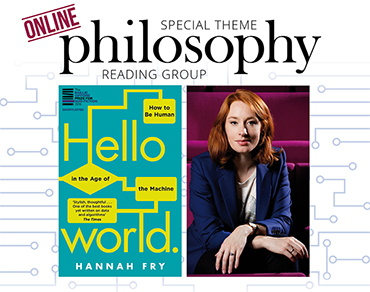 ONLINE | Thursday 17th June at 19:00
Join this special theme online philosophy reading group to discuss Hello World by Hannah Fry (mathematician, science presenter & all-round badass).
Discover how we've slowly handed over control to computers – how algorithms and AI are hiding behind almost every aspect of our lives – and what that means for our society. Join the online discussion led from Norfolk by Madeleine Hyde, philosophy postdoc researcher at University of Stockholm.
Book (in stock) 180:- + reading group fee 60:-. Limited number of online participants, book your spot with the bookshop today!