Order Stina's Advent Calendar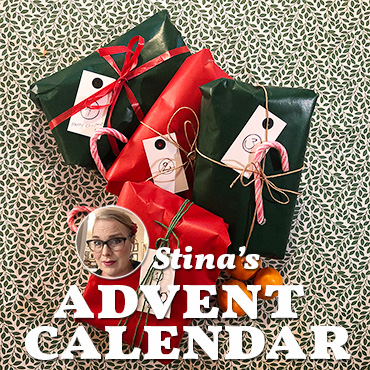 Oh dear! Due to an unforeseen interest in Stina's Advent Calendar, we simply are not able to accommodate all of you with a calendar! (If you've already placed an order, you're in.)
We are absolutely over the moon and overwhelmed with all the interest you've shown in ordering, but unfortunately we have to draw the line somewhere – before we run out of both tea and books for this time!
Thanks again, and so sorry if you haven't been able to order a calendar this year. We hope to return with a brand new advent calendar next year, and hopefully we will be better prepared then. And of course you are more than welcome to visit the shop or write to ask and ask for gift ideas for yourself or someone you want to spoil a little bit extra.
Happy Christmas, and stay safe!
/Stina and all the English Bookshop book elves
– – – – – – – – – – – – – – – –
*** Sorry, this year's advent calendars are sold out! ***
– – – – – – – – – – – – – – – –
Enjoy the wait for Christmas even more this year with The English Bookshop Advent Calendar (by Stina)!
Four secret and numbered gifts, one for every week until Christmas, each containing a book, a bag of selected loose leaf tea and a sweet snack. All books are hand-picked by Stina, teas and snacks provided by Tehörnan Uppsala (www.teshop.se).
Three themes to choose between:
– "Comfort & Joy" (Feelgood)
– "In the Bleak Midwinter" (Mystery)
– and lastly "Winter is coming" (Fantasy).
Price for all this loveliness is 795 kr (freight included!)
Please place your order before November 30, so we can wrap them and have them sent to you as soon as possible!
Psst! The advent calendar is also a great gift for someone special – we'd be happy to send it to that someone with your greeting. Oh, and Santa says that these packages also can be re-purposed as separate Christmas gifts...
*** Sorry, this year's advent calendars are sold out! ***