Meet Mackenzi Lee – online author event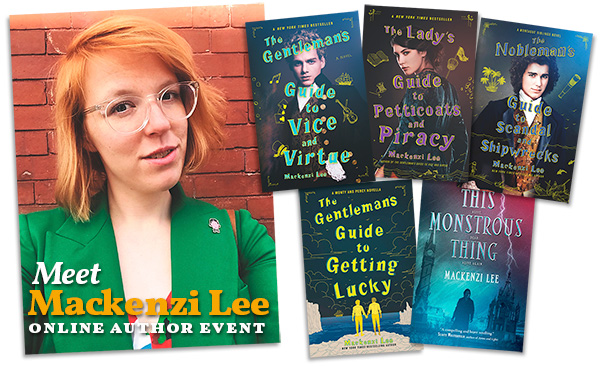 ONLINE | Thursday 15th April 19:00 Free!
Mackenzi Lee is the international best-selling author of This Monstrous Thing, the Montague Siblings and the Loki series.
Join us online on Thursday 15th April at 19.00 for a talk about her books and writing, live from Salt Lake City, in conversation with culture writer Johanna Lundin. The conversation will be in English.
Live on facebook and youtube:
» watch on facebook
» watch on youtube
» Order personally signed books by Mackenzi Lee
Free online event, no booking needed – just save the date and mark your calendar!
» Follow this facebook event to get updates (Like&Share!)
» Visit Mackenzi's website www.mackenzilee.com

The author talk will also be available archived on bibliotekuppsala.se
A partnership program between Bibliotek Uppsala and The English Bookshop. A special thanks to HarperCollins.