Haunted Houses – an online Halloween talk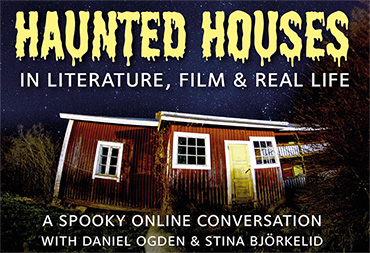 ONLINE | Thursday 29th October at 19:00
HAUNTED HOUSES in literature, film & real life
A spooky online conversation with Daniel Ogden & Stina Björkelid
Join us online as Daniel Ogden and Stina Björkelid talk about haunted houses in literature, film and real life from a surprisingly spooky bookshop.
And you thought this year couldn't get any more horrific...
Join in from the comfort of your own haunted(?) house, and remember – the call always comes from inside the house...
The talk will be broadcast on facebook and youtube (and archived):
Celebrate Hallowe'en at home with The English Bookshop!
» Like&Share this facebook-event