Grand Opening of the Göteborg bookshop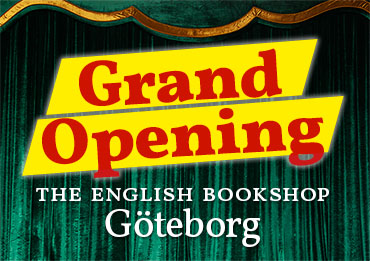 GÖTEBORG | Thursday 22 Sept from 18:00
We're excited and delighted (and just a tad nervous), to be able to welcome you to the GRAND OPENING of the new bookshop in Göteborg!
Join us at Kungsgatan 19 in Göteborg (a stone's throw from Domkyrkan and next door to our colleagues SF-Bokhandeln) for our opening night on Thursday from 18.00 (to 22-ish).
Mingle with authors & fellow book lovers. Browse the shelves.
Book signings. Refreshments. Festivities!
Welcome to Kungsgatan 19 – bring friends & family!
» Like&Share this event on facebook
» Kungsgatan 19, Göteborg on Google Maps