Get a signed "The Song of Achilles"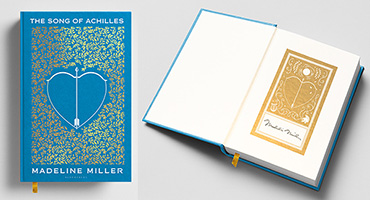 You could get a signed copy of "The Song of Achilles" by Madeline Miller!
We don't quite know how this happened, but we managed to get our hands on four(!) copies of the exclusive signed 10th anniversary edition of The Song of Achilles by Madeline Miller.
These were sold out in the UK almost two months ago, but somehow we now have four of them.
We know many, many of you would like to buy these and they are real collector's items of a hugely and deservedly popular book so we thought we'd do something special with them.
The price for one of these beauties is 750:- (SEK) and if you sign up on the form on the link below before midnight on Sunday 3 October (Swedish time), you will be in the raffle of who gets to buy them. Postage costs will be added. We can send it within the EU.
So – would you like to buy one of our four treasures? Sign up below and on Monday we'll draw the four lucky buyers and let you know. Good luck!
** UPDATE: These lucky names were drawn in the draw (they have been notified):
Tove F.
Pauline S.
Ena A.
Oliver F.
» Sign up form is closed