Eurocon Talk: "What We Talk About When We Talk About Writing" – Martha Wells & Sarah Underwood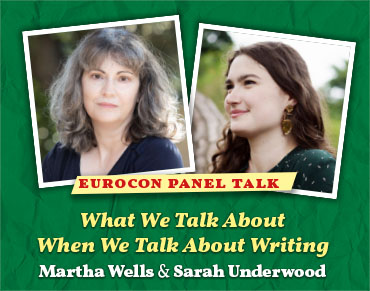 UPPSALA | Friday 9th June at 19:00. Free
Welcome to a conversation in the Uppsala bookshop with Eurocon Guest of Honour Martha Wells, and the ­English Bookshop Special Guest Sarah Underwood, on the many facets of writing.
From experiencing publication for the first time, or returning to a series or character that's well known, to writing for a young adult demographic in the age of BookTok, or re-shaping a story or world already established and making it your own.
The panel is followed by a signing and a mingle in the bookshop.
UPPSALA Friday 9th June at 19:00
Free event – bring a friend! (Limited space)
» Read more in the facebook event (Like&Share!)