Creative Writing Workshop with James van Loon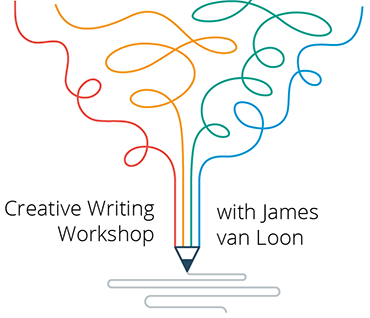 Do you want to write the next bestseller? There's a trend in new novels: the word girl is in their titles. The 'Girl' in the title is more than a marketing or branding trend, but also another writing voice. We will explore this voice and writing technique with 4 novels as well as the writing you will do in this creative writing workshop with James van Loon.
The 4 novels we will explore are:
The girl on the train
The girl with the pearl earring
God is a girl - Blue Magic Woman
The Girls' guide to Hunting and Fishing

Take this opportunity to grow your personal style and discuss your progress with teacher and published author James van Loon! We will meet for four sessions, starting Monday 24 October. Each time we'll discuss a different recent best seller (all with "Girl" in their titles) from different genres, and talk about a specific topic, for example characters, language, the writing process etc. You'll be able to bring your own work for constructive criticism.
This workshop is aimed at both beginners and more experienced writers, and the overall theme is to be supportive in the creative process!
Cost: 500 kr + books
Place: The Uppsala English Bookshop, Svartbäcksgatan 19
Time: 4 Mondays at 19:00–21:00, starting 24/10, and then 21/11, 12/12 and lastly 9/1 2017.
Please book your seat in the group by paying the fee in advance.
Maximum nr of participants: 10
Make sure to take this unique opportunity and make a leap forward in your writing!