Celebrate World Book Day at the Uppsala bookshop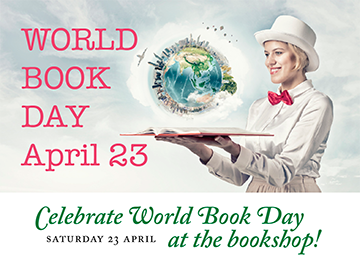 UPPSALA | Saturday 23rd April
Oh what a party! Celebrate WORLD BOOK DAY at the Uppsala bookshop on Saturday 23rd April!
STORYTELLING at 11:00 Stories about marvellous moggies and their feline foibles and at eleven o'clock.
All Day DRESS-UP Everyone dressed up as a character from a book gets a gift from us! This goes for children as well as adults, so if you (or your child) want to come dressed as Paddington, Sherlock Holmes, ­Hermione Granger, or anyone else, we promise you it will be worth your while.
FREE BOOK for 7-year-olds. Gifts for all 7-year-olds! Just say you love reading and you'll get a free book! (Also at the Stockholm bookshop.)
Gifts and offers valid while stocks last.