Celebrate the Culture Night with The English Bookshop!
The Uppsala Culture Night 2014 (Kulturnatten Uppsala) will take place on September 13.
Storytelling for Children
11:00 at The English Bookshop
Have you started some-thing new? Nursery, school, swimming lessons or perhaps a dance class? New things can be fun and sometimes they are scary. New things can be VERY naughty. We've got stories about all these sorts of new things at 11 o'clock at the English Bookshop on Saturday 13th September.

Barry McCrea & The First Verse! Interview by Helena Dahlgren.
14:00 - 15:00
The Uppsala International Authors Stage at the City Library.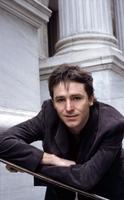 Barry McCrea is an Irish writer and academic who is currently professor of Literature at Notre Dame University.
In 2005 he published an award-winning novel; The First Verse, about a young man who gets pulled into a world of darkness and literature at Trinity College in Dublin. The novel is based around the classical concept of Sortes Vergilianae where advice or predictions of the future are sought by interpreting passages from literature.
The novel explores Dublin's every corner, including a first-of-its-kind portrayal of its thriving gay nightlife, through the eyes of a young man seduced by a secret society's ancient reading rituals, based on the sortes virgilianae. In brilliant prose, author Barry McCrea gives readers a psychologically gripping tale set within the intertwining worlds of literature and the living.
Charles Cumming – a new generation of spy thriller writers. Interview by Kristofer Lundström from SVT.
18:00 - 19:00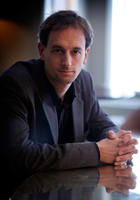 We are honoured to present the very best contemporary writer of spy thrillers in the world; Charles Cumming. Since his debut in 2001 he has won a number of awards for his work and The Observer has described him as "the best of the new generation of British spy writers who are taking over where John le Carré and Len Deighton left off". Charles will be interviewed by Kristofer Lundström from SVT's Kobra.
Ann Charters on Peter Orlovsky
19:30 - 20:30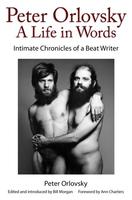 Beat luminarie Ann Charters discusses the poet Peter Orlovsky, Beat Generation legend and life-long partner of Allen Ginsberg, and the new book of Orlovsky's journals, letters and poems.
Kerouac called Orlovsky 'the greatest man of San Fransisco'.