Author visit & reading: Bryan Furuness – "Do Not Go On"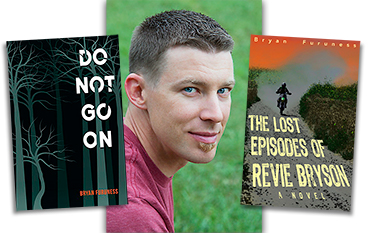 UPPSALA | Wednesday 6th Nov at 18.30. Free!
Author Visit & Reading:
Bryan Furuness – Do Not Go On
"The witness protection program is supposed to be a fresh start, but for the newly inducted Easterday family, it's more like a personal apocalypse…"
Do Not Go On is a story about secrets, second chances, and the ways that storytelling can save your skin and soul. In this book that is part crime confessional, part coming-of-age tale, the Witness Protection Program and college application process are two different ways of getting at the same question: Who are you, and who will you become?
Bryan Furuness will be reading from his brand new novel "Do Not Go On", published in November. Q&A with the author.
Bryan is a writer, teacher and editor. He is the ­author of a couple of novels, "The Lost Episodes of Revie Bryson" and the forthcoming "Do Not Go On". He is also the editor of the anthology "My Name was Never Frankenstein: And Other Classic Adventure Tales Reanimated" and co-editor of "Winesburg, Indiana", an anthology.
He lives in Indianapolis, where he teaches at Butler University. Now visiting Uppsala University and the bookshop!
Wednesday 6th November at 18:30
Free – Bring a friend!