Author signing at the book fair in Gothenburg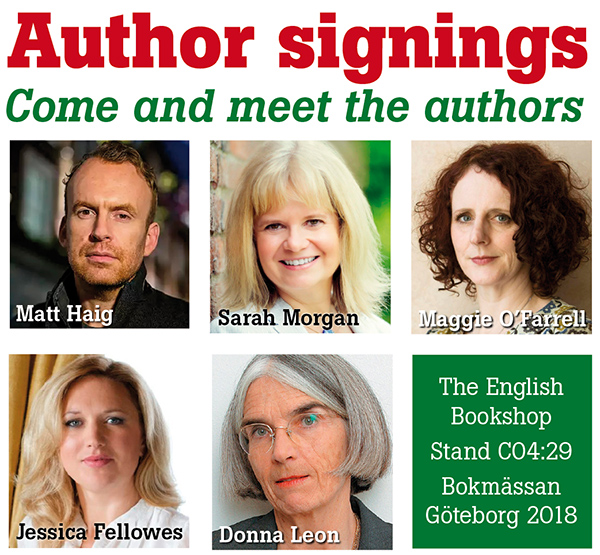 GÖTEBORG Bokmässan | Thurs 27th–Sun 30th September
Welcome to our stand C04:29 at Bokmässan, Gothenburg Book Fair, Thursday 27th–Sunday 30th September. (Visit
Special fair offer: 3for2 on everything in the stand.
Author signings Friday and Saturday.
FRIDAY 28th Sept
10.00 Matt Haig
15.00 Sarah Morgan
SATURDAY 29th Sept
10.30 Maggie O'Farrell (cancelled)
11.00 Jessica Fellowes
13.30 Sarah Morgan
15.00 Donna Leon
Also: Meet the Poet, Fri & Sat 16.00 – Talk to Linda Ghaderi about how to find inspiration, how to navigate your inner landscapes, and how to publish your own poetry.