All Hallows Read at The English Bookshop in Uppsala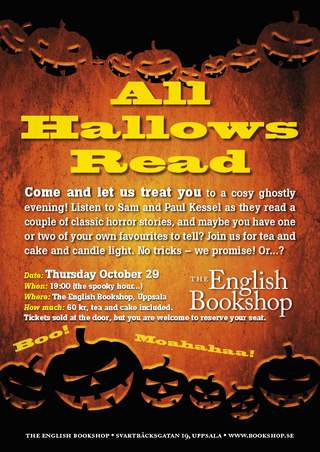 Come and let us treat you to a cosy ghostly evening!
Listen to Sam and Paul Kassel as they read a couple of classic horror stories, and maybe you have one or two of your own favorites to tell? Join us for a tea and cake and candle light. No tricks – we promise! Or…?