Thank you! And the sale continues in Stockholm...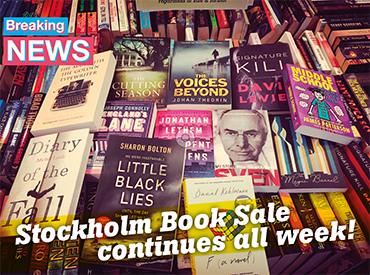 What a celebration we hade last weekend in the Uppsala shop! Thanks to everyone who came to the Celebration Sale to celebrate our nomination to the Shop of the Year Award in Uppsala – we wouldn't be there without you!
The book sale in the Stockholm shop continues all week. It might be a more "traditional" book sale, but it's anything but ordinary. Sales table refilled all the time, so there's always finds to be made!
Show your book sale hauls! Show off your hauls on instagram or twitter: tag with @bookshop_se and #booksalehaul