Release "Raft of Leaves"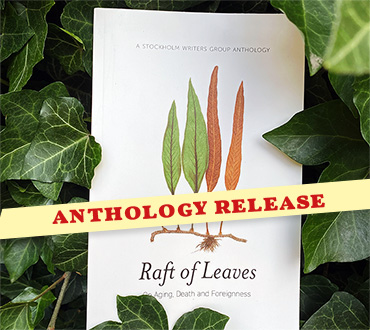 STOCKHOLM | Wednesday 20th Oct 18.00–20.00 Free!
ANTHOLOGY RELEASE – Stockholm Writers Group (SWG) presents: Raft of Leaves – on Aging, Death and Foreignness.
One thing the pandemic has taught us is the importance of community, especially for people living far from their birthplaces.
Raft of Leaves may be just what we – survivors of the pandemic – need to read now. Not pandemic literature per se, this anthology features previously unpublished work by Marti Parker, a founding member of SWG, and work by fourteen other writers.
In memory of Marti Parker.
Wednesday 20th October 18.00–20.00 in the Stockholm shop
Free event – welcome! Snacks & refreshments.
For everyone's safety and comfort, we kindly ask you to stay at home if you're not feeling well, and remind everyone about the special recommendations in place for non-vaccinated adults.