Online talk: Presidential Election amidst Pandemics & Protests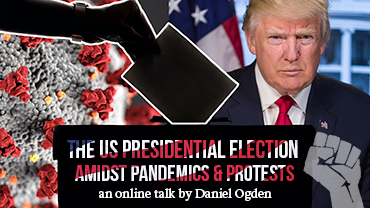 ONLINE | Wednesday 17th June at 19:00
How is the president of the United States elected?
And what impact will the ongoing coronavirus pandemic have on the election this year? And how will the Black Lives Matter movement and protests affect the election?
Join us online in this live stream to discuss these and other questions with guest expert Daniel Ogden. Talk followed by Q&A session – put your questions in the live comments during the broadcast.
Watch the replay on facebook or on youtube