Non-Fiction reading group: Factfulness – Hans Rosling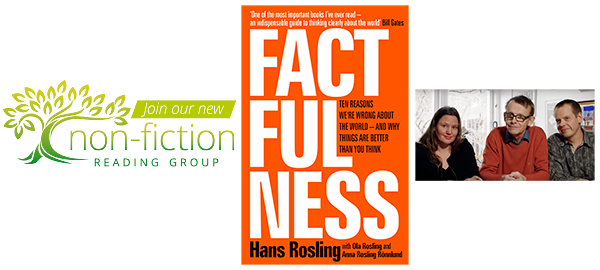 UPPSALA | Thursday 27th Sept at 19.00
In September, our new Non-Fiction reading group will be discussing Factfulness by Hans Rosling.
In his book, Hans Rosling together with his two long-time collaborators Anna and Ola, show us that the world, for all its imperfections, is in a much better state than we might think.
But when we worry about everything all the time instead of embracing a worldview based on facts, we can lose our ability to focus on the things that threaten us most.
Inspiring and revelatory, filled with lively anecdotes and moving stories, Factfulness is an urgent and essential book that will change the way you see the world.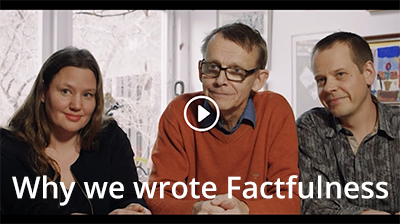 » Youtube-video: Why we wrote Factfulness (opens in new window)
NON-FICTION READING GROUP Uppsala
Factfulness –

Ten Reasons We're Wrong About The World - And Why Things Are Better Than You Think
by Hans Rosling, Ola Rosling, and Anna Rosling Rönnlund
Thursday 27th September at 19:00
Price: 215 kr for the book (hardcover) + 60 kr for the tea, cake and company.
Discussions are facilitated by Sandra Bates.
Sign up for this meeting
either by dropping by the shop (and getting the book), or email
uppsalaevents@bookshop.se
(or contact the shop in any other way, by all means!)
Book in stock by Monday 10th Sept.
Would you like to get invitations to upcoming Non-Fiction reading groups?