Meet American author Tommy Orange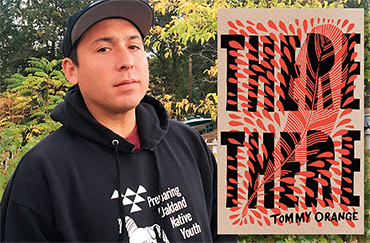 UPPSALA | Monday 18th Feb at 19.00 Ticketed event
Author visit
Meet American author Tommy Orange
His debut novel There, There has met with great reviews and is a sorrowful, beautiful debut novel follows a group of young "Urban Indians" struggling to make sense of their identity.
Orange is himself an enrolled member of the Cheyenne and Arapaho tribes of Oklahoma.
The novel has just been translated into Swedish (Pow Wow, also available at the event).
In conversation with journalist Leonidas Aretakis.
Tickets 70:-. Get your ticket at the bookshop today – limited seating.
In co-operation with Bibliotek Uppsala / Stadsbiblioteket i Uppsala and Bokförlaget Polaris.
» www.bibliotekuppsala.se
» www.bokforlagetpolaris.se
» Follow Tommy on twitter
» Feel free to Like&Share this facebook event
ALSO: SPECIAL READING GROUP "There There" by Tommy Orange
Join the special reading group to discuss the book on Monday 25th February at 19.00.
Reading group fee 60:- + book. Sign up at the bookshop.