Book&Pint: The Smack – Richard Lange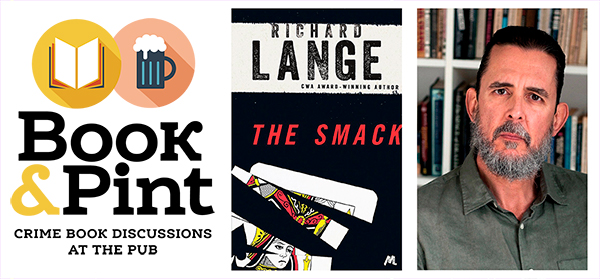 UPPSALA | Wednesday 22nd August 2018 at 19.00
Fancy a pint and an exciting read?
Join the book discussion at the pub!
Join us at the pub to discuss The Smack by Richard Lange.
Lange is one of the very best writers of SoCal/Border Noir and this new book about a failing con artist going for the big score is another great read.
Rowan Petty is a conman down on his luck. Tinafey is a hooker who's tired of the streets. Their paths cross one snowy night in Reno, and sparks fly.
When an old friend of Petty's shares a rumour about two million dollars stashed in an apartment in Los Angeles, it seems like a chance at the score of a lifetime.
Petty and Tinafey head south, and soon a wounded vet, a washed-up actor, and Petty's estranged daughter all get dragged into the dangerous game they find themselves playing.
For the winner: a fortune.
For the loser: a bullet in the head.
A novel about family, adventure, and the art of the con from acclaimed crime writer Richard Lange.
Have a pint of your preferred beverage, a snack or a meal (20% off on food!), while we discuss the noir book of the month. We have a table reserved at the pub, now make sure you get a set at the table – get your ticket from the bookshop today.
Wednesday 22nd August at 19:00
at O'Neill's Pub, Dragarbrunnsgatan 53.
This is a ticketed event.
Event ticket 60:- + book 150:-.
Get your event ticket & book at the bookshop today! Limited number of seats, get yours today!
Consumption not included, 20% off on food at the pub.
Find out more about the author at his web site:
Check out the menu at the pub:
The discussion at the pub is led by James van Loon.